Would you like help with choosing the correct radio microphone system for you?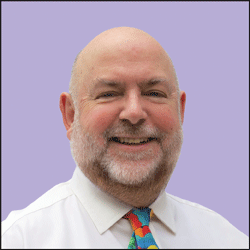 At Connevans whilst we would like to sell you a radio microphone system, we would  much rather sell you the right system for your use. So if you are not totally sure which system is right for you please contact us by phone or email askaquestion@connevans.com 
Unlike many companies on the web, if you need to talk with a human we are here to help!

David Evans, Managing Director  
Licencing

Details about radio microphone licencing requirements in the UK can be found on the Ofcom website.
As a general note, it is the frequency that you are using that determines if a licence is requred.
Wireless Microphones and In-Ear Monitors in the UK are generally available at VHF (170 - 210 MHz) and UHF (470 - 790 MHz).
There are three ways you can legally use them:
Licence Exempt
The ranges 173.8 - 175 MHz and 863 - 865 MHz and 2400 - 2483.5 MHz can be used without a Licence subject to the requirements of The Wireless Telegraphy (Excemption) (Amendment) Regulations 2006. These ranges are also used by other low power equipment so can be subject to interference.
UK Wireless Microphone Licence
UHF shared frequencies can be used anywhere in the UK once licenced. The Licence can also cover anyone hiring from the licencee. Frequencies on this Licence are provided on a non protected basis as they could be shared with other users in the local area. Ofcom do not coordinate the use of these frequencies so you may need to change channel if somebody else is already using it.
Coordinated frequencies
Coordinated frequencies are licensed at a specific site for short or long term. These are usually used by broadcasters as they provide the best protection against interference from other licensees and are planned to avoid interference from television transmissions.
Details and application form for radio microphone licencing in the UK can be found on the Ofcom website. As a general guide, to use a channel 38 radio microphone in the UK it is probably the 'UK Shared Wireless Licence' that you will require - as at June 2019, £85 for 1 year and £155 for 2 years. If you apply online the fees are reduced to £75 for 1 year and £135 for 2 years.